May began on a sour note, with the Reserve Bank of India's unexpected boost in interest rates prompting a sell-off on May 4, bringing the Nifty below the critical support zone of 16,800.
The next day, global markets threw a wrench in the works. The Nifty dropped more than 4%, making it one of the worst weeks in the recent three months. Normally, global reasons prompt such large selloffs, but local forces were at play this time, and global cues fueled the corrective move.
We didn't anticipate the drop to go below 16,500, but when the world is in turmoil, no threshold is respected. Things are quite grim globally, and assessing the situation will be tough.
Also Read :- LIC IPO: SBI Gave 5 Tips To Ensure Your Application Does Not Get Rejected Via UPI
We would avoid aggressively going short. If we look at the daily time frame chart, we can see that the 'Pennant' pattern has a goal in the range of 16,200 – 16,000, which is not far from where we are now. We'd rather wait for a change of fortune throughout the week.
The immediate levels to watch for on the upward side are 16,500 and 16,700.
Here is one buy and one sell call for the week:
Hero MotoCorp: Buy | LTP: Rs 2,563.35 | Stop-Loss: Rs 2,440 | Target: Rs 2,660 | Return: 4 percent
Hero MotoCorp has made some progress in the recent month and a half as one of the underperforming car stocks. After creating a firm foundation around Rs 2,200–2,300, the price broke out of the congestion zone towards the end of April.
On the smaller time frame, it was the first sign of trend reversal, which was followed by modest consolidation throughout the week. Despite the overall market selloff, the counter experienced a smart climb on May 6.
The stock has now verified a higher top, higher bottom pattern on the daily chart, owing to its tenacity. For a trading target of Rs 2,660, we propose purchasing the stock at about Rs 2,540–2,530. Rs 2,440 can be used as a stop-loss level.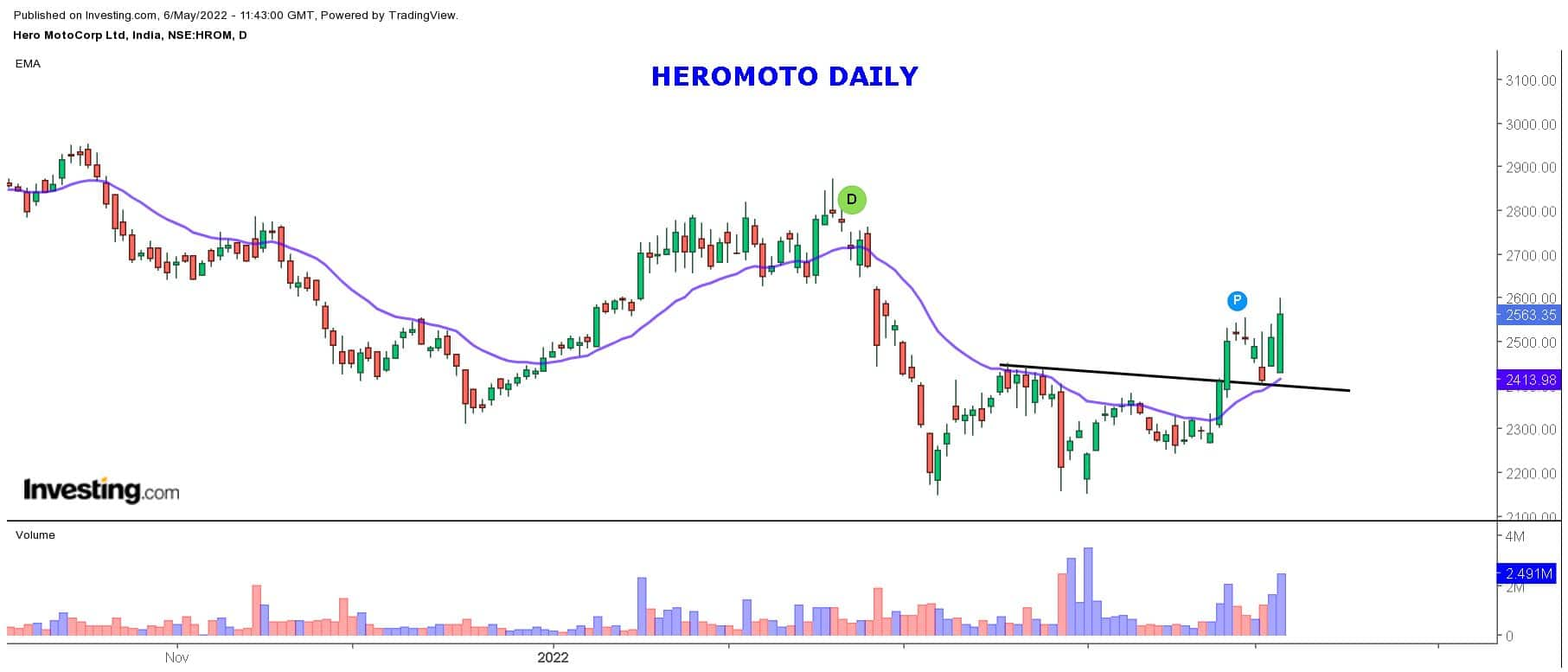 Also Read :- Voltas Share Target: Share Price Falls 10% After Q4 Earnings, What Analysts Has To Say
SRF: Sell | LTP: Rs 2,301 | Stop-Loss: Rs 2,395 | Target: Rs 2,260 | Return: 2 percent
For many years, this stock has been recognised to be steady, with a succession of higher highs and higher lows on all time-frame charts. The price recently had a little pullback, which looked to have stopped at Rs 2,500.
On May 6, the stock succumbed to the market's general weakness. We expect the downturn to continue this week, given the bearish positioning of momentum oscillators.
For a near-term target of Rs 2,260, we advocate selling on a modest rise towards Rs 2,330–2,350. A strict stop-loss should be set around Rs 2,395.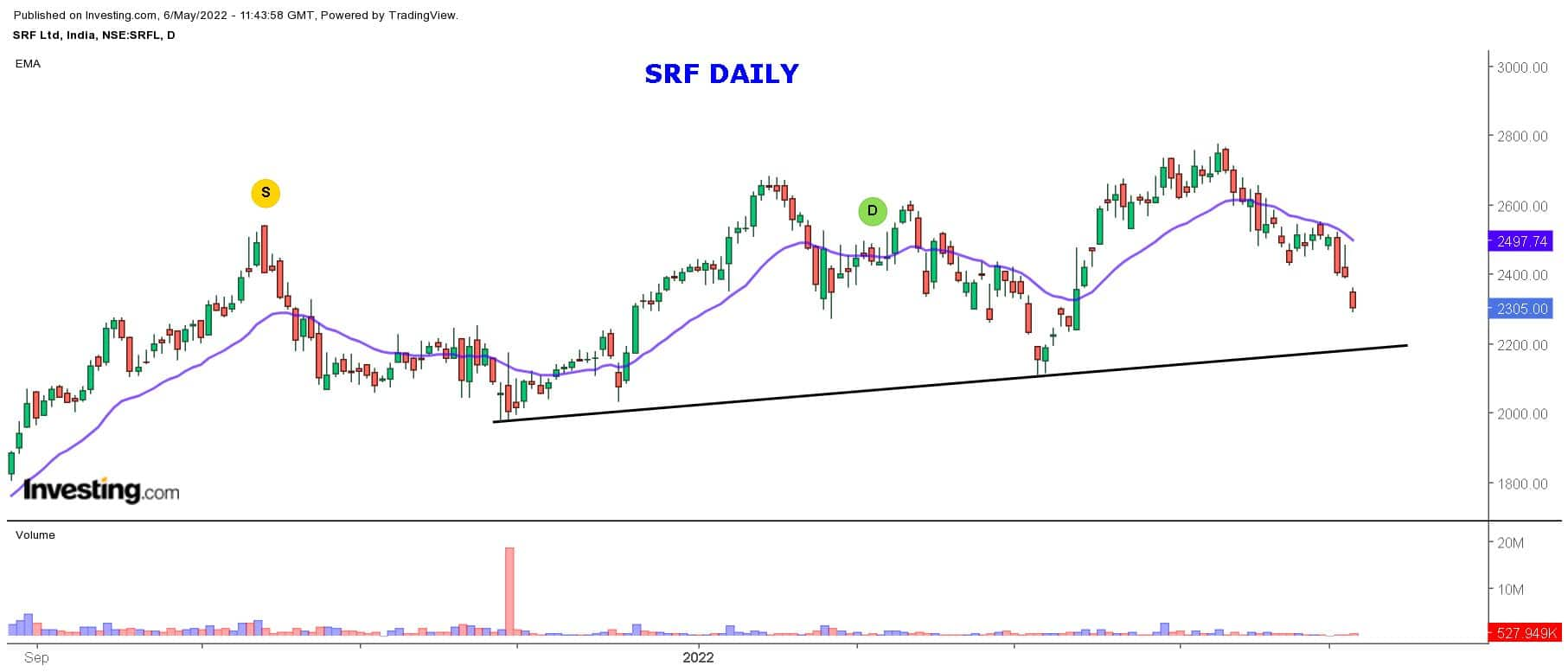 Also Read :- NSE Board Announces Dividend Of Rs 42 Per Share
Disclaimer :- The views and recommendations made above are those of individual analysts or broking companies, and not of Ours.